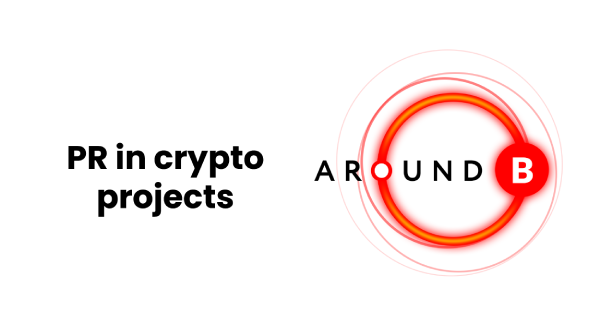 29 Mar 2021
In our age of information, it's impossible to imagine a successful project without a good PR campaign. And cryptoindustry is no exception, but quite the opposite — it requires highest-quality and quickest reporting to potential investors and partners.
What is a right PR campaign or PR activity personally for you? Does it mean promotion on social networks, collaboration with the media, influencers, subject-matter press releases? Let's go into this issue together.
PR stands for Public Relations.
PR campaign (not only for crypto projects) — is a set of strategic actions aimed at your target audience in order to achieve a specific result within a certain period of time. Success and recognizability of the project, and, as a result, profit level, which is the ultimate goal of any business, depends on a properly developed and conducted PR campaign. PR in crypto business shapes an image, supports reputation, promotes recognizabilty and success.
It often happens that companies/startups, due to budget, personal, or other restrictions, do not use a complex of PR activities. This slows down the development of the project many-fold.
PR aims for a crypto project:
✅ to create a unique and recognizable brand;
✅ to convey the idea, meaning and benefits of cooperation to the world;
✅ to build a positive image, inspire confidence, attract attention;
✅ to shape an interested target audience;
✅ to inform followers about the growth, development, and campaign achievements;
✅ to achieve goals, which are specific measurable, within a given time frame.
Components of PR campaign for a blockchain project:
✅ shaping up an image of the project, describe it using a website, articles, presentations, interviews, pitch desks, videos;
✅ setting ultimate goal;
✅ setting the deadlines (starting point and finish of the campaign);
✅ understanding of the target audience and clear targeting by specific criteria;
✅ development of a promotion strategy and its implementation;
✅ regular tracking statistical data to focus on the most effective tools;
✅ stirring interest in a crypto project through a complex buzzling via the right communication channels.
Major communication channels for PR-campaign:
✅ social media targeting;
✅ influencers;
✅ mass media;
✅ review articles on theme websites and blogs;
✅ video reviews on theme channels.
The main difference between launching a classic project or a crypto project is time; in the blockchain field, you need to act as quickly and efficiently as possible. To compare — development of a campaign in launching an IT product takes a year and it is normal. But in the world of crypto the idea, its implementation and launch of a promotion campaign take 3 — 4 months.
Beyond that, PR of crypto projects does not much differ from PR in other areas. Thus the three main components:
✅ target audience;
✅ promotion channels;
✅ tools.
The correct definition and good understanding of these three points is a key to a successful ICO or launch of a crypto project.