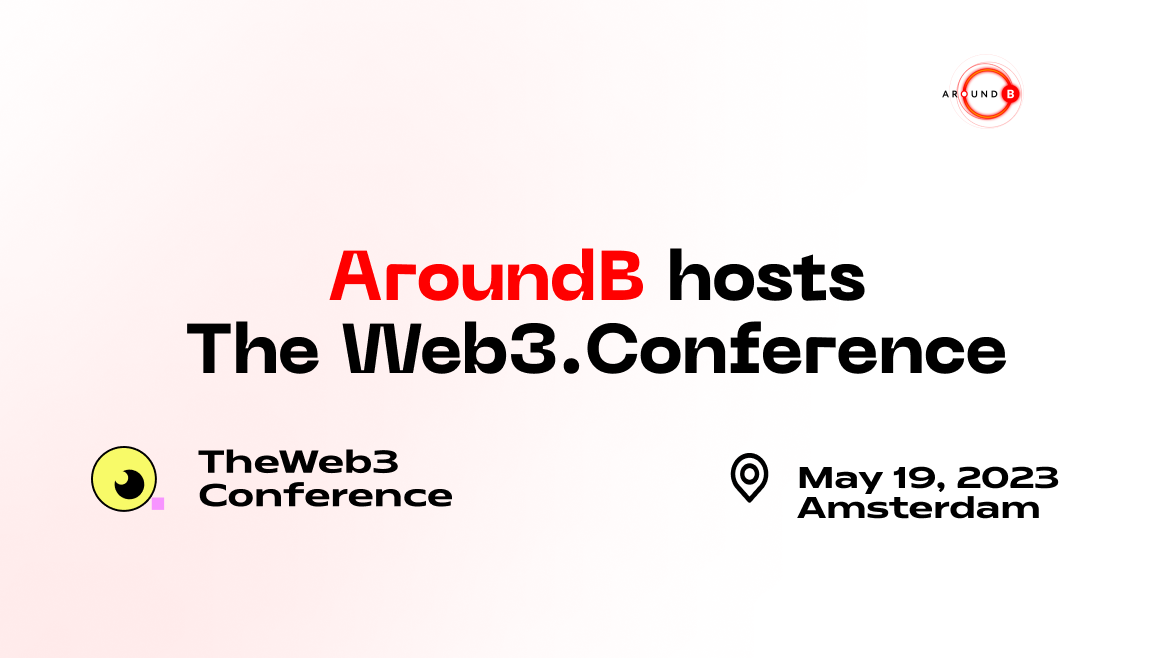 14 Mar 2023
Long time no see, but AroundB is back with one of our signature events!
Since our team has worked extensively with Web3 projects, our daily challenge is to stay up to date with Web3 trends and explore the pains and gains of the market. We've decided to create an arena to gather the brightest minds in the industry and share expertise that will accelerate and promote the development of Web3 projects that are building our future internet environment.
So, prepare for a new adventure with AroundB: we are organizing the best Web3 conference.
On May 19th, The Web3.Conference will bring industry leaders, developers, investors, and enthusiasts together in Amsterdam for a day of exploring the future of the new decentralized web.
As the hype around blockchain technology and decentralized applications subsides, it's time to focus on the real-world use cases and challenges of Web3. The conference will feature a series of talks, panels, and discussions focused on the practical applications of blockchain technology.
Attendees can expect to learn about the latest developments in decentralized finance, blockchain interoperability, Web3 infrastructure, investments, marketing for Web3 projects, and more. The conference will also provide opportunities for networking and connecting with potential partners, clients, investors, headhunting Web3 professionals, marketers, developers, etc.
The agenda and lineup of keynote speakers of the conference will be announced soon. Here are some of the general topics that will be covered at the event:
How Web3 projects will change the way we live
Web3 infrastructure: building Decentralized Autonomous Organizations
Web3 use cases of NFTs for business
Will Web3 make or break social media?
The role of the metaverse and gaming in the new Web3 reality
How to invest in Web3
AI's role in shaping the future of Web3
 If you're an expert in the Web3 space and would like to join the event as a speaker, please apply here
Amsterdam is the perfect location for the Web3 event, as it has a thriving blockchain ecosystem and a supportive community. The city is also a hub for the fintech industry and has a vibrant startup scene, making it an ideal location for exploring the future of the decentralized web.
If you're interested in attending the Web3 Conference, registration is now open. Early bird tickets are available until April 17, so be sure to get your ticket and take advantage of the discounted rate. We look forward to seeing you in Amsterdam for an exciting day of learning, networking, and exploring the future of Web3.