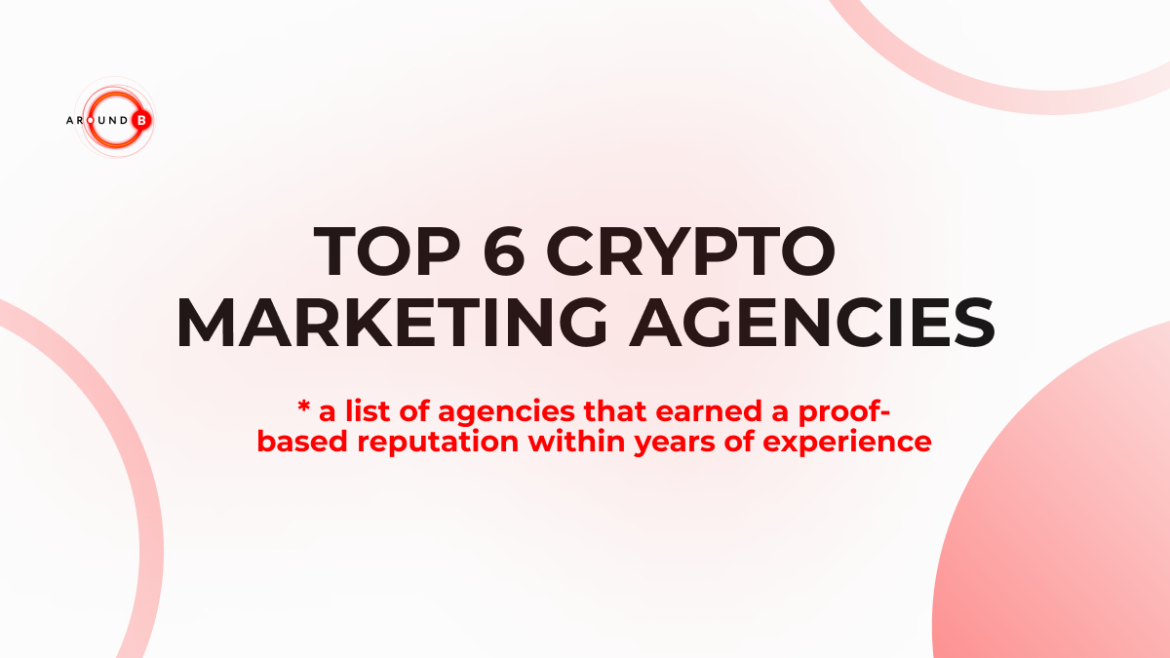 22 Feb 2023
If you're a crypto founder with a new project to promote, you'll need the services of a blockchain marketing agency. Such firms possess the requisite marketing expertise coupled with the industry knowledge the role demands.
But how to choose the right agency, not only for your business but for your budget?
We've assembled a list of agencies that have earned a proof-based reputation based on years of working on the frontlines of crypto. Let's compare them using the following key factors you should be seeking:
Experience: Look for an agency with a proven track record of success in marketing cryptocurrency projects. Make sure they have a deep understanding of the crypto market and the unique challenges and opportunities it presents.
Expertise: Consider the agency's specific areas of expertise such as content creation, influencer marketing, paid advertising, and community management. Make sure they have the skills and resources needed to execute your marketing plan effectively.
Reputation: Research the agency's reputation in the crypto community and look for online reviews and testimonials from their past clients. This can give you a good sense of their quality of work and level of customer satisfaction.
Communication: Good communication is key to the success of any marketing campaign. Choose an agency that is responsive and easy to work with, and that you feel comfortable communicating with regularly.
Cost: While cost should not be the only factor in your decision, it is important to consider the agency's fee structure and ensure that it is within your budget. Be sure to compare the costs of different agencies and consider the value they are offering for their fee.
References: Ask for references from the agency and speak with their past clients to get a better understanding of their work and approach to marketing. This can also give you an idea of their level of commitment and accountability.
Ultimately, the most important factor in choosing a crypto marketing agency is finding one that you trust and believe will help you achieve your marketing goals. In this list, we've featured crypto marketing agencies that can offer you crypto and blockchain solutions based on their track record.
AroundB was founded in 2016. With proven experience in blockchain and fintech projects, top-notch project management, and outstanding customer service, they have more than 50 successful projects in their portfolio.
Their data-driven team specializes in growing crypto businesses and realizing their full potential with marketing and event services for crypto projects including SMM services, content and strategy marketing, powerful PR campaigns, UI/UX design, rebranding, and professional online/offline/metaverse crypto events.
Request a free consultation: [email protected]
Lunar Strategy is a native web3 team of experienced professionals with 100+ projects accomplished. With a focus on customer satisfaction and authority establishment, Lunar Strategy mixes SMM and PR services, community management, influencer campaigns, and paid advertising options.
Contact: [email protected]
Ninja Promo – is a full-service digital marketing agency established in 2017, dedicated to growing your crypto project by bringing personal to digital. They focus on the promotion of blockchain products through content marketing, community management, PR services, and influencer campaigns along with marketing services surrounding ICOs and STOs.
Contact: [email protected]
Coinbound helps blockchain brands grow with the help of influencer marketing, PR, social media management, media buying, SEO, and community management. Within the list of Coinbound's services, you can also find community, blog or Twitter management, and "Fractional Web3 CMO" who brings advanced marketing expertise to the table. By joining Coinbound's Entrepreneur Circle, every member joins a leadership-building organization to maintain close contacts with like-minded crypto entrepreneurs, leaders, and execs.
Contact: [email protected]
Omniagency is a full-stack digital marketing agency aimed at providing all-in-one digital solutions for businesses to reach higher levels of success. Along with SEO services and web development, the Omniagency team specializes in digital marketing and strategy, UI/UX design, social media marketing, and management, Google Ads, etc. Delivering result-oriented services is not only their motto but also their style of work.
Contact: [email protected]
Kryptonite,  known for its  "European Quality Label," is a web3 marketing agency with years of experience. By bringing together the latest marketing technologies and huge experience to scale the client's project, Kryptonite offers such services as community building, PR campaigns, influencer campaigns, driving high-quality traffic, or boosting app installs.
Contact: [email protected]
The mass adoption of cryptocurrencies and blockchain technology has led to an increase in the number of crypto marketing agencies. These agencies specialize in general, full-stack marketing services, but every agency has something unique to add due to its expertise. They typically offer a range of services including digital marketing, influencer marketing, content marketing, and social media marketing. It's important for crypto businesses to choose the right marketing provider that will support their goals and ensure their project is a success.