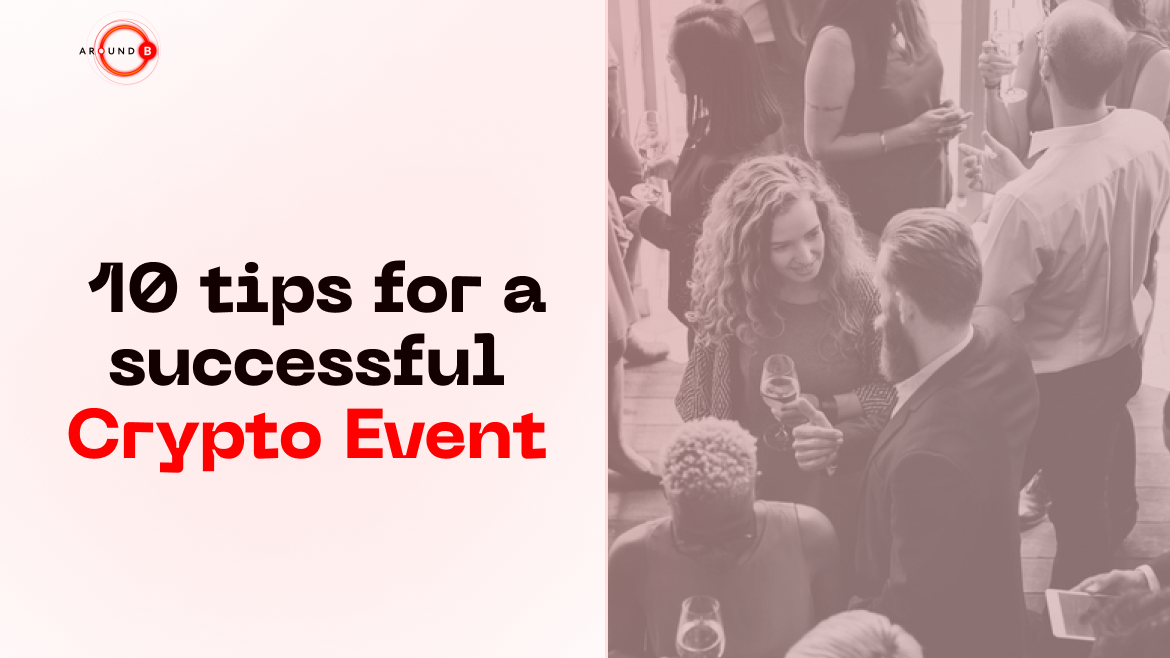 29 Mar 2023
As a crypto marketing agency with over seven years' experience, AroundB has completed a bunch of crypto community events all around the world. Its event organizers have the expertise to handle all aspects of event planning, from venue selection to marketing and logistics, and can ensure that the event runs smoothly and achieves its objectives.
If you're considering hosting your own crypto event, there are several things you should know to ensure its success:
Know your goal: Determine the purpose of the event and identify what you hope to achieve. Is it to educate people about cryptocurrency, promote a specific project, or build community?
Define your audience: Consider who you want to attend the event. Is it for industry professionals, investors, or the general public?
Choose the right format: Decide on the format of the event, whether it's a conference, meetup, workshop, or webinar. Consider what will work best for your audience and goals.
Choose the right venue: Choose a venue that can accommodate your anticipated attendance and that has the necessary facilities such as audio-visual equipment, good internet connectivity, and seating.
Plan your agenda: Fine-tune the schedule including speakers, presentations, and activities. Ensure that it aligns with your event's purpose and audience.
Promote the event: Promote the event through social media, email marketing, and other relevant channels. Ensure that you have a clear and compelling message that resonates with your target audience.
Engage with attendees: During the event, engage with attendees through Q&A sessions, networking opportunities, and other interactive sessions. Encourage feedback and use it to improve future events.
Follow up after the event: Afterwards, reach out to attendees and thank them for showing up. Gather feedback to improve future events and keep attendees engaged with your organization or project.
Consider legal and regulatory requirements: Be aware of any legal and regulatory requirements such as data protection laws that may apply to your event.
Have a backup plan: Have a fallback plan in case of unexpected issues such as technical problems, speaker cancellations, or low attendance. This will help you to manage risks and ensure a successful event.
The AroundB team is looking forward to meeting you at The Web3.Conference which will be held on May 19 in Amsterdam. Let's gather the best web3 community to network together and have some fun!