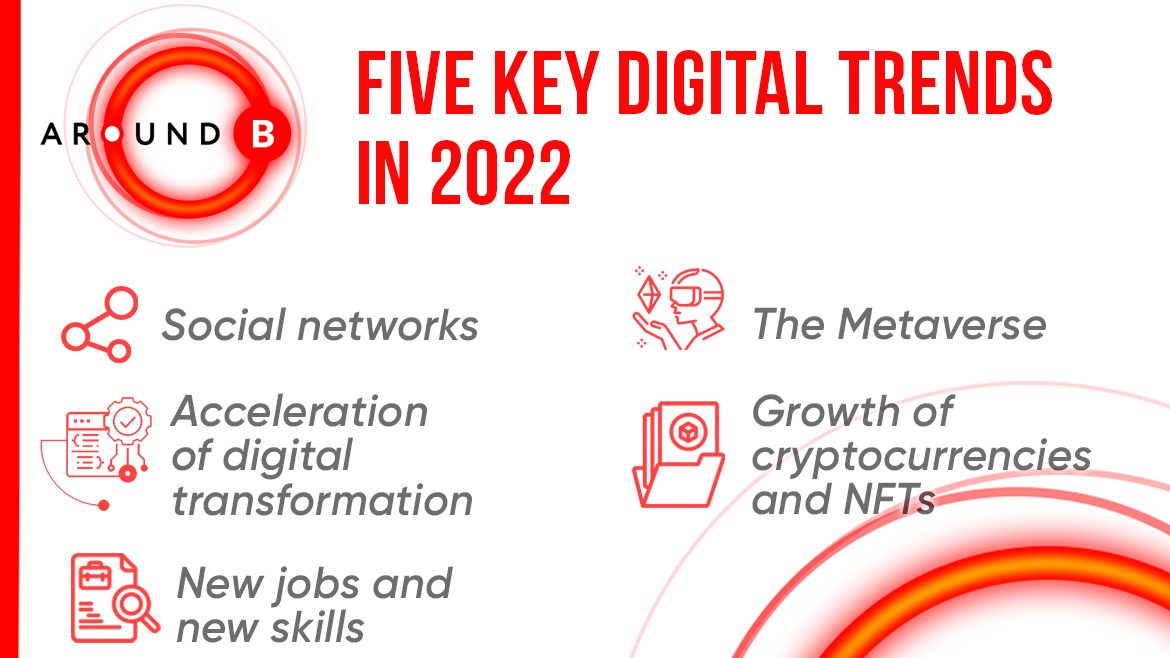 22 Mar 2022
As our life begins to move more into the digital world, we need to anticipate these major changes. Although it is difficult to make predictions in this unpredictable environment, this year may bring huge surprises to everyone.
Let's meet five digital trends that will affect 2022:
?Social networks
We will have more privacy, better content quality and an improved algorithm configuration system. Due to the growing popularity of short video content, Instagram and TikTok will continue to be the most popular platforms to attract huge marketing budgets.
? The Metaverse
The metaverse can be monetized by creating content in a virtual environment. In 2022, Meta is expected to become a big commercial history, supported by such big brands as Nike, McDonalds, Gucci, Adidas, Microsoft and others.
?Growth of cryptocurrencies and NFTs
NFT usage has increased in 2021 and will continue this trend in 2022. This new value-sharing mechanism has already changed the value and function of all digital assets and works of art.
? Acceleration of digital transformation
5G and the new Wi-Fi standard 6 will provide a much faster connection – it will be more than just Internet speed, and it is important that the world is ready to embrace these new digital trends.
? New jobs and new skills
All the changes mentioned above could lead to the elimination of 75 million current jobs and the creation of 133 million new ones in the next 5 years. Thus, AI won't "take away our jobs", but will create new ones and provide employment in a number of different areas.
Taggs:
digital trends
metaverse
NFTs
SMM
social networks