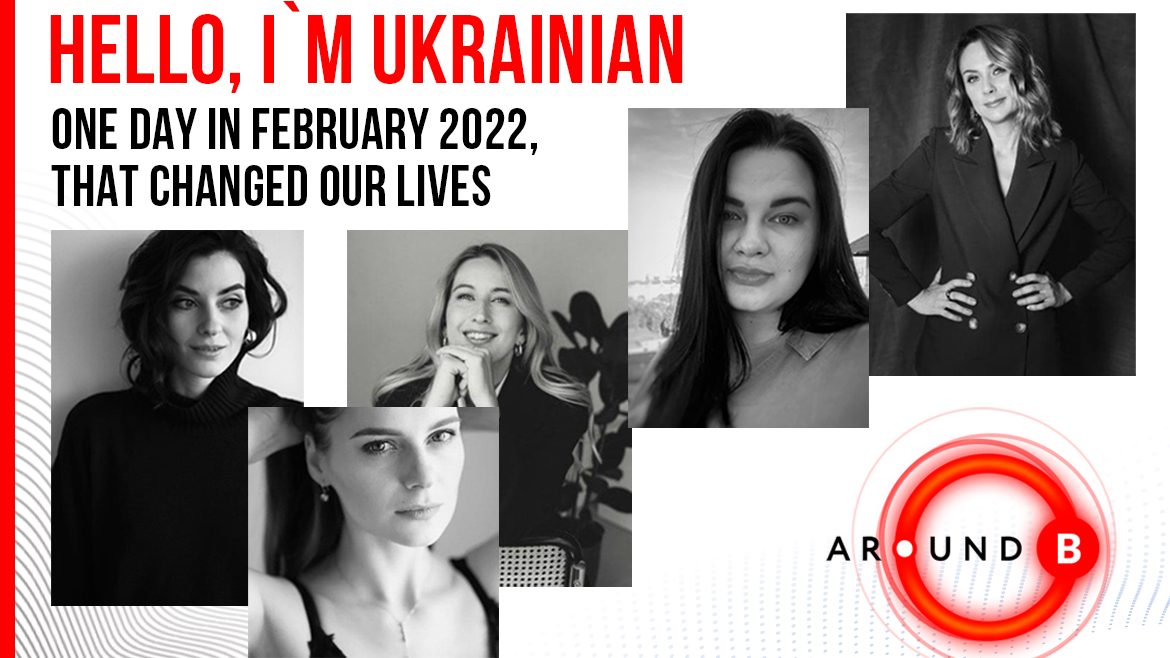 08 Mar 2022
For over 6 years, our team has been organizing events all over the world, including Russia. It was in Russia that our story began. As the whole world is crying out now, there is war in Ukraine now, so we would like to share our stories to show how our lives changed. Meet our team of courageous women. We want peace, we want to do our job well and have even more awesome projects.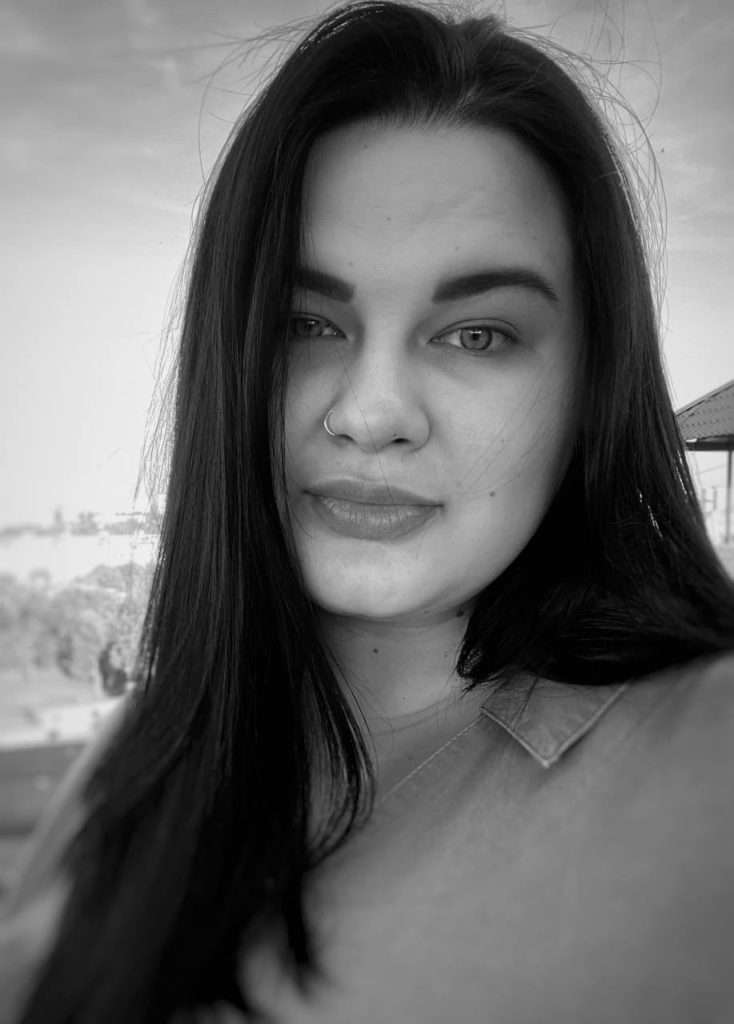 My name is Maria, and I am Ukrainian.
I am proud to be Ukrainian, I was born in Luhansk, I lived there for 17 years with my family, and no one tried to oppress me for the Russian language my whole family was speaking or for my Russian ancestry is innate for many people from the Eastern regions of Ukraine. Since my childhood, my paternal grandfather would tell me stories about war that would send me into wild terror telling about the conditions and fear people had to live and fight in. My maternal great-grandfather was a military pilot, a hero of Luhansk, he shot down many enemy planes during World War II. I never thought this would have anything to do with me twice. In 2014, I had to leave my hometown and move to Kharkiv to have a future because the so-called "Russian world" didn't leave me any hope for future life and development in my hometown. We were leaving Luhansk driving through the fields with huge checkered bags that contained 17 years of my life. Back then, I didn't know it was the last time I saw my grandfather. He was afraid to let me go and said it was our last time seeing each other and I scolded him for such words. But he was right. My grandfather really wanted me to get into university. I remember he was elated when he got the news. I never heard from him again. My whole family stayed there. Yes, they were afraid to be left without their home, job, and everything they were used to. I don't blame them, even though it's been my pain for the past 8 years. I haven't seen my parents in 3 years, and my biggest dream is to have them next to me.
Kharkiv is a unique city, and I fell in love with it as I was riding through the downtown area in a taxi as we were renting my first apartment for me to get into the university in the summer of 2014. It has been my love for the past 8 years. A few days ago we were going to the railway station and we were riding through the downtown area. I was crying.
February 24 is my second turning point. The "Russian world" came once again to take away my life, all of my happy memories, my second home. I spent 10 days under constant shelling in constant fear for our lives. For my parents, who had been living in the "new reality" for 8 years, February 24 became their #1 fear. They couldn't sleep, couldn't contain themselves, they simply couldn't believe this could happen again. And they still can't believe it. As soon as I got to a relatively safe place, there were tears. Tears of my parents because they were happy I didn't have to hear it anymore. My tears because now I am even further away and can't help them in any way. Tears of the whole world because this madness must stop immediately. We will win, we will win. We will demonstrate to the whole world that Ukraine is not only the center of Europe on the map, but it is the center of strength, the unbroken spirit, and faith. This is the center of strong incredible people who love their country, their people, and their independence. We will choose our life and our path, and we choose Ukraine.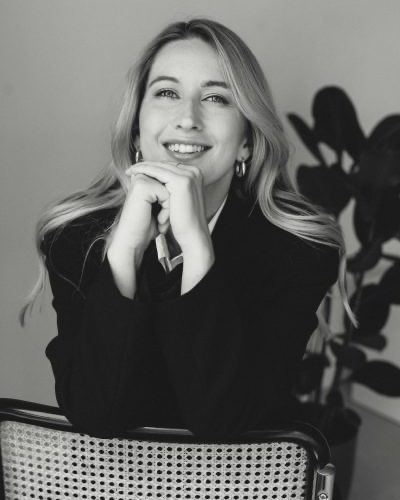 My name is Kristina, and I am Ukrainian.
I was born in Luhansk and lived there until 2014. My husband and I had to leave our home and our life behind as the Russian invaders came there to establish their "Russian world" there. We've been living in Kyiv for 8 years.
We helped our parents and relatives move out as they all supported Ukraine and couldn't stay there anymore. You could be taken hostage and tortured if the invaders saw a Ukrainian flag or heard you say something against the Russian regime.
We couldn't discuss anything like that with our relatives who stayed in Luhansk as we didn't want to put them in danger.
Over the 8 years in Kyiv we settled into our new life, purchased an apartment, developed careers, we traveled a lot. I visited 43 countries setting up Blockchain conferences around the world.
During the pandemic, my husband and I were dreaming about building a house in the suburbs of Kyiv to go there in summer with our parents. We wanted to finally get a dog.
On February 24, 2022, at 5:00 am the "Russian world" came after us again… It came to once again take away and destroy everything we developed from scratch, to destroy homes, to stop our normal lives, take away our jobs, to destroy homes of our family and friends.
Since that day, we dream about silence, not to hear explosions all around, we dream about our loved ones responding to our phone calls and messages with "we're fine, it's quiet here".
Every day we are grateful to simply be alive and to have our loved ones alive.
However, we, Ukrainians, are a very strong nation. You can't take away our dreams, our identity as long as we live.
This war will scar our souls and hearts, and this scar will never heal. But we will restore our homes, we will rebuild our country, and it will be even more beautiful than before. We will live! The whole world is on our side.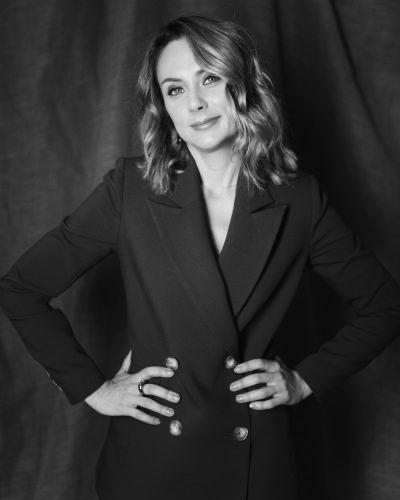 My name is Natalia, and I am Ukrainian.
I live in Kyiv but I come from Central Ukraine that's famous for the cossacks, Hadiach treaty, and the Battle of Poltava. My last name is Havrylenko, and it is an original Ukrainian last name with a long history. When my sister and I were kids, my father used to tell us about our ancestor who used to be a Kish Otaman. I'm not sure how accurate his story was :), but those are the stories you remember forever as they contribute to the establishment of your national identity.
On February 24, 2022, I was home in Kyiv when I woke up and saw a lot of missed calls from my friends and loved ones: "Natasha, the war has begun", those were my mom's words after my "Hello". On the first day, I decided to leave Kyiv, so I spent the night somewhere close to Boryspil, and then went on to my hometown of Kremenchuk.
I remember stories of my grandma who lived through World War II and was taken to Germany at the age of 16 where she served as a maid in the house of a German lieutenant. I remember her stories and I saw the imprint the war left on her character and behavior – she never threw away bread, she always stored food supplies at home, she always packed a snack going somewhere as she was worried the route may change and may take longer than expected. As soon as I start thinking about the imprint this war may have on our children and adults, I get scared. We will never be the same. People who live through the war are always a little different, They are sad and happy at the same time. They are sad from what they saw, yet they are happy they survived.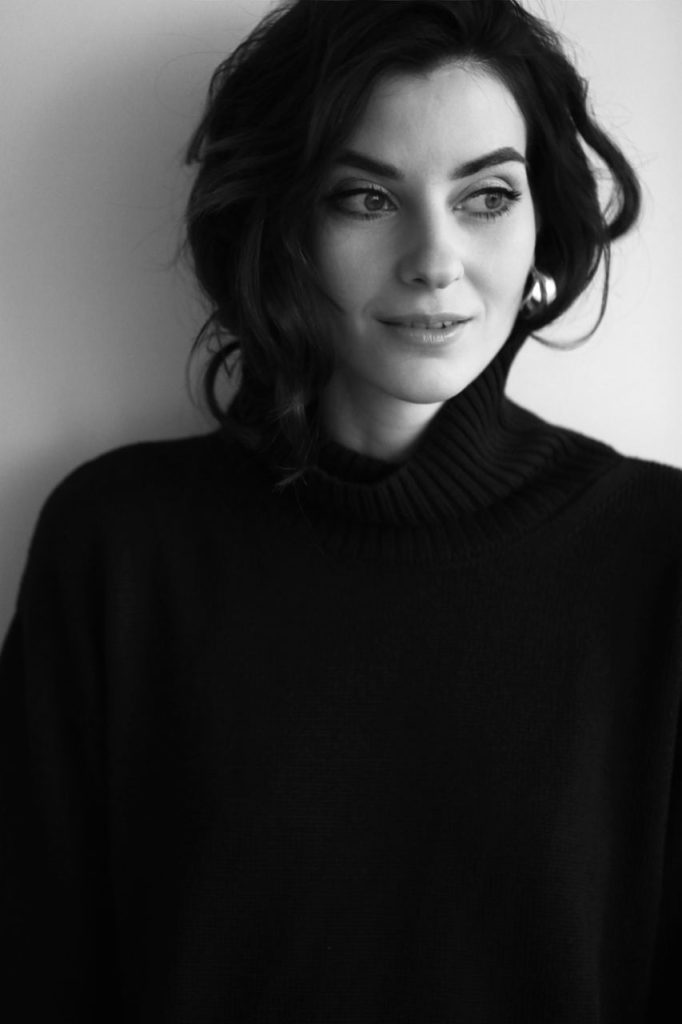 My name is Tetiana, and I am Ukrainian.
For over 10 years, I've been living in Kyiv, I speak Russian my whole life and have never been oppressed in any way.
On February 24, 2022, my country woke up from bombing and air raids carried out by Russia in many cities of Ukraine. The lives of Ukrainians are now divided into "before" and "after". Everything is dust, STAYING ALIVE is the only thing that matters now. Over these days, it feels like we lived a few lives, we've experienced a range of emotions from fear and rage to peace and acceptance, but we keep strong and we will not give up.
On the first day, we decided to move to a relatively safe place, a small village in the Vinnytsia region. We were overcome with fear and anxiety, but my motherly instinct kicked in, I had to save my children (5-year-old and 19-month-old), so I kept myself together for the sake of my children, I didn't shed even one tear that day, and the smiles of my babies helped me deal with it and act fast. Yes, we are in a safe place, but my loved ones are all over Ukraine and my greatest fear every morning is not to see the "we're fine" message.
We all want to return home and have our ordinary lives. But it will never be the same… But I am confident that we will handle it, and this war will only make us stronger. I want to proudly proclaim – we are Ukrainians ??.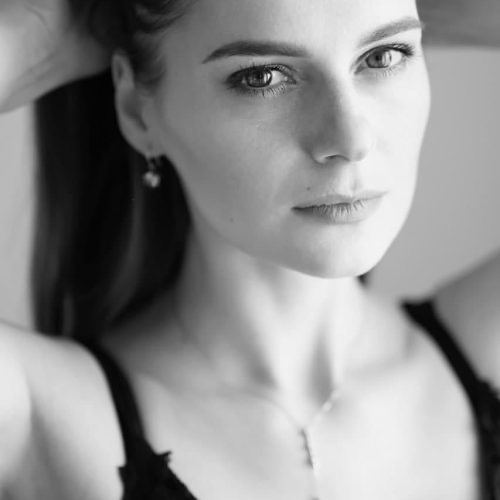 My name is Nadiia, and I am Ukrainian.
In 2012, I moved to Kyiv from Alchevsk, Luhansk region. I was into amateur arts and Kyiv had more opportunities and cultural events. Every month or two I would visit my family and friends in Alchevsk. Then I started visiting them more often as I got a feeling that I wouldn't have that chance soon. I would take my time and try to remember every street and every stone in the city.
In 2014, my feelings turned out to be true, and the Russians invaded my hometown and tried to use "the wish of the locals" as their excuse.
I managed to get my mom and her dogs out of the so-called "LPR", but my dad, grandmas, uncle, and his family stayed there. I haven't been home in 2 years.
On February 24, 2022, I woke up at 5 am as Kyiv was being bombed. Bombed by Russians. I knew that you could expect anything from them, but I couldn't believe it could be taken place in the heart of Europe in 2022!
It's impossible to describe the atrocities done by the Russian army, it's an absolute terror and an attempt to destroy the Ukrainian people. Peaceful civilians. Children. They have no moral, nothing human, it is Russian fascism.
I want to believe that the world would punish Russia and every person who has anything to do with this nightmare. And we will win, because it is our land, our home, and we are strong, courageous, and we are in the right. Glory to Ukraine!