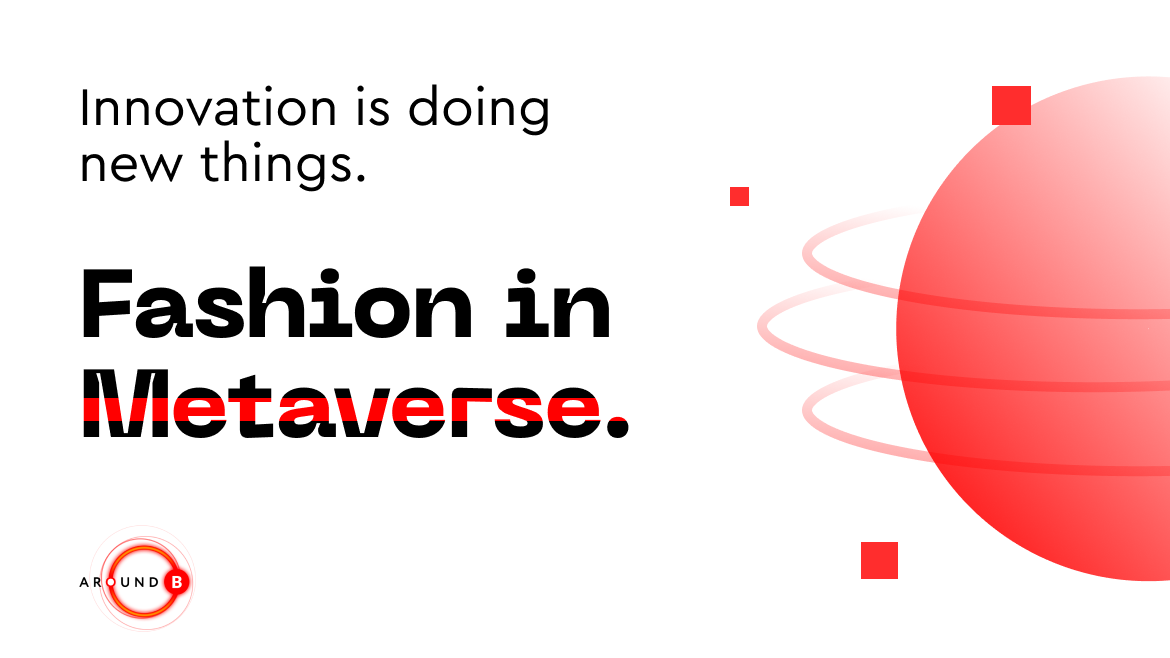 13 Jul 2022
The next generation of the Internet with its decentralized architecture, users' control, and fascinating virtual experiences will thrill us even more: the next decade is said to be the era of metaverse development. The fashion industry has never stopped its development, considering itself one of the most innovative spheres to follow. Whether it's about interacting with virtual clothing or getting new shopping experiences or doing some sports in a mixed virtual reality connected with your real life – the metaverse has all the chances to reshape fashion forever.
As for now, lots of fashion brands have already begun to experiment with the newest virtual technologies. The fashion industry creates 3D experiences for interacting with clothing products with the help of metaverse. The Gucci Garden provides an astonishing exhibition of different personalized textures and patterns for each visitor's avatar to try, wear and purchase. Visiting countless rooms, each visitor has an opportunity to experience numerous unique creations. Gucci also joined Superplastic, known for its rare vinyl toys and collectibles. Within their groundbreaking collaboration, they launched SuperGucci – a series of unique CryptoJanky NFTs and ceramic creations.
Nikeland – is the virtual place, made by Nike in a partnership with Roblox, where the sport has no rules. Face classic sports games with a fresh turn. Real-life movements power everything you can do in the new virtual reality. Nike also launched several exquisite pieces, which are a part of the virtual tokens released when Nike acquired RTKFT, a sneaker brand, to wear in virtual life.
Ralph Lauren's Winter Escape, made in a partnership with Roblox, presents the ultimate holiday experience to enjoy fantastic winter activities while discovering sport-inspired Ralph Lauren's unique outfits. You can even decorate your Holiday Tree there!
Burberry – an iconic British fashion brand, known worldwide, has also joined the metaverse not to be left behind by other fashion giants. Burberry collaborated with Mythical Games for its first non-fungible token christened Blankos Block Party. It subsequently created a virtual world of vinyl toys, popularly known as Blanks for any game collector who appreciates the metaverse. These NFTs were launched in a multiplayer game that allows enthusiasts to buy and trade token toys. This step seemed to be the first digital step for Burberry, but all the fans are waiting for a continuation of Burberry's metaverse journey as soon as possible.
Dior, partnered with Ready Player Me, to give its consumers an interactive experience by creating digital avatars and allowing them to purchase an exclusive Dior fragrance. It also collaborated with Meitu – a Photoshop application with an AI makeup feature. As everyone hopes – more is yet to come.
Fashion brands join the metaverse actively, providing their customers and admirers with a unique digital experience to play, try exclusive products, and buy and communicate with other avatars. No one knows how the metaverse will change, but this trend brings good perspectives for both sides.
Taggs:
digital
metaverse
metaverse fashion
next generation
nft