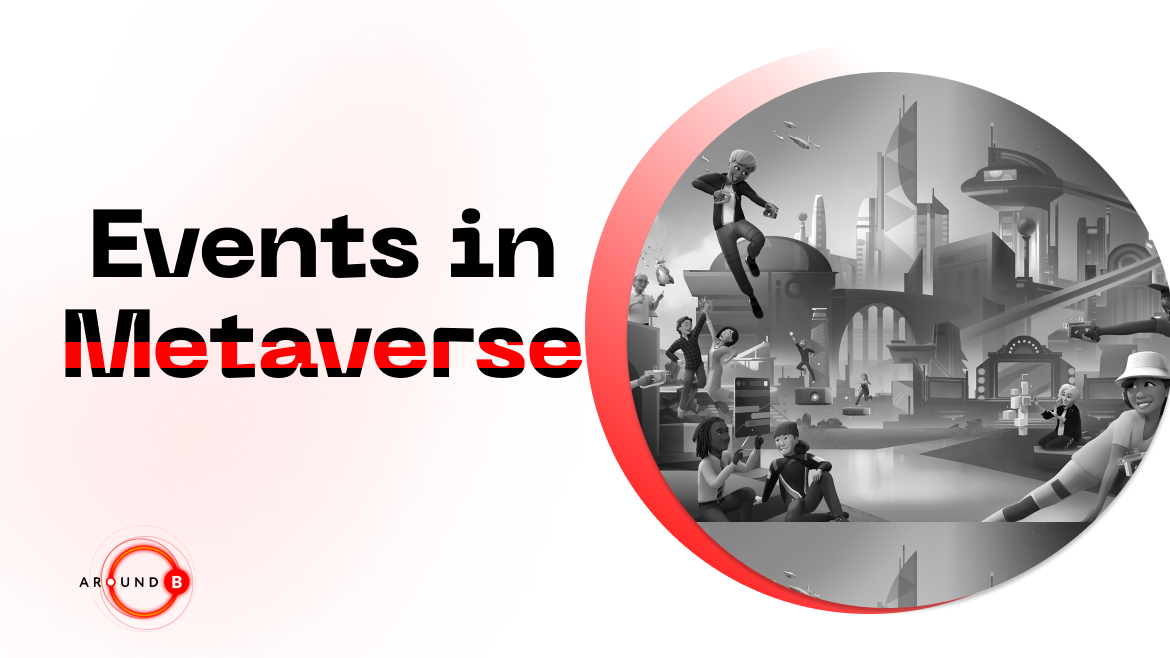 21 Jul 2022
Recent years have brought us a lot of uncertainties and dramatic world events have changed our habits and the way we do things, for example, Covid-19 and the pandemic moved everything Online and taught us to communicate through the screen of our computers in Zoom.
Since that time technologies for online events with the NFT Boom and the new "reality" with Web3 business and marketing that deliver more opportunities and now the world is more interested in meeting in the Metaverse, even no longer on Zoom. Now it has become a trend!
Such brands as Epidemic Sound, Wargaming, TripStax, and many others already used Metaverse for their events, Doge Temple (online microverse devoted to Doge) — hosted the Golden Kitty Awards afterparty to celebrate all the amazing products, makers & community members from Product Hunt.
So, It's time to create your own event in Metaverse!
What kind of event will you choose:
Parties;
Conferences & Meetups;
Webinars;
Presentations;
NFT Galleries;
Hybrid events;
What are the benefits?
Functionality – your location doesn't matter anymore, if you are connected to the Internet and have a laptop – you can quickly join the event. You can invite an unlimited number of participants and organize any type of events too (conferences, parties, interviews, etc.)
Audience engagement
Guests can also create a personalized avatar, virtual reality is the place where they can be whoever they want, which makes the conference more fun and open. Organizers can be even more creative and create a particular, unique venue for a personal event.
Customization Options
Customization in the metaverse will also help to find sponsorship because you may be able to give lots of options on how to promote their brand at the event such as banners around the rooms, moving content on the walls, and so on.
Today, everyone can discuss the project with their community on Twitter spaces or voice chat on Telegram, discord, or clubhouse but those who want to stand out from the crowd should always be ahead of the trends.
An event in Metaverse is as simple as using a Zoom call – but more engaging than any other online event. You only need to submit an application, and we'll take care of the whole preparation process and provide you with extra entertainment 😉
It's time to show your community who is hot and what cool parties you can hold!
Recently our team has written about the difference between Multiverse and Metaverse, and how fashion brands experiment with the newest virtual technologies.
Taggs:
events
metaverse
nft
trends