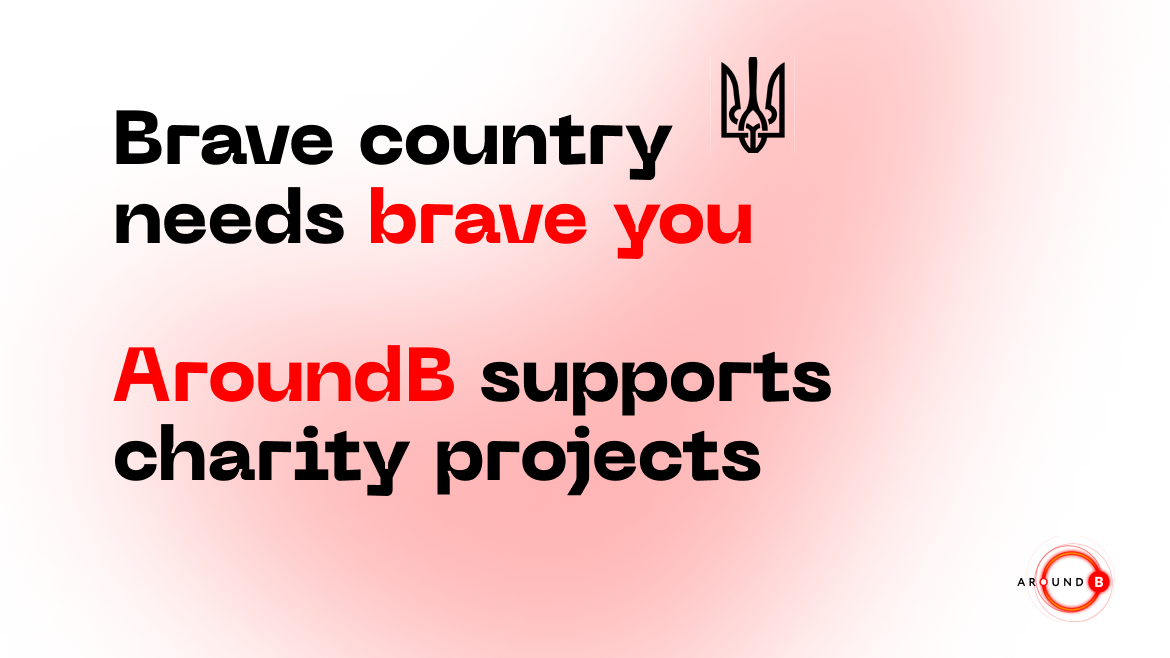 05 Oct 2022
There are only Ukrainians in the AroundB team. During the last 8 months, each of us has been donating to various funds and organizations to help Ukraine win the war and return our lives back to normal.
AroundB as an agency, international and cosmopolitan, but still with a Ukrainian heart, decided to take on a regular basis 1 charitable project, in addition to commercial ones because we want to accelerate the victory of Ukraine and are ready to help organizations and projects with the same goal.
Our first boarded project was IDI Camp — the first-ever hackathon for Ukrainian Armed Forces. Its main goal was to develop software and hardware solutions to bring victory closer.
Hackathon in Kyiv is over and we are ready to announce that we have taken on the second project Paper Shelter —  a project that shows the stories of eyewitnesses of the war to raise funds for the purchase of medical equipment to save the lives of those who could not be saved by their fragile paper shelters.
Contact us if you're launching an interesting charity project with an open heart and sincere intentions – our experienced marketing team would be happy to help you!