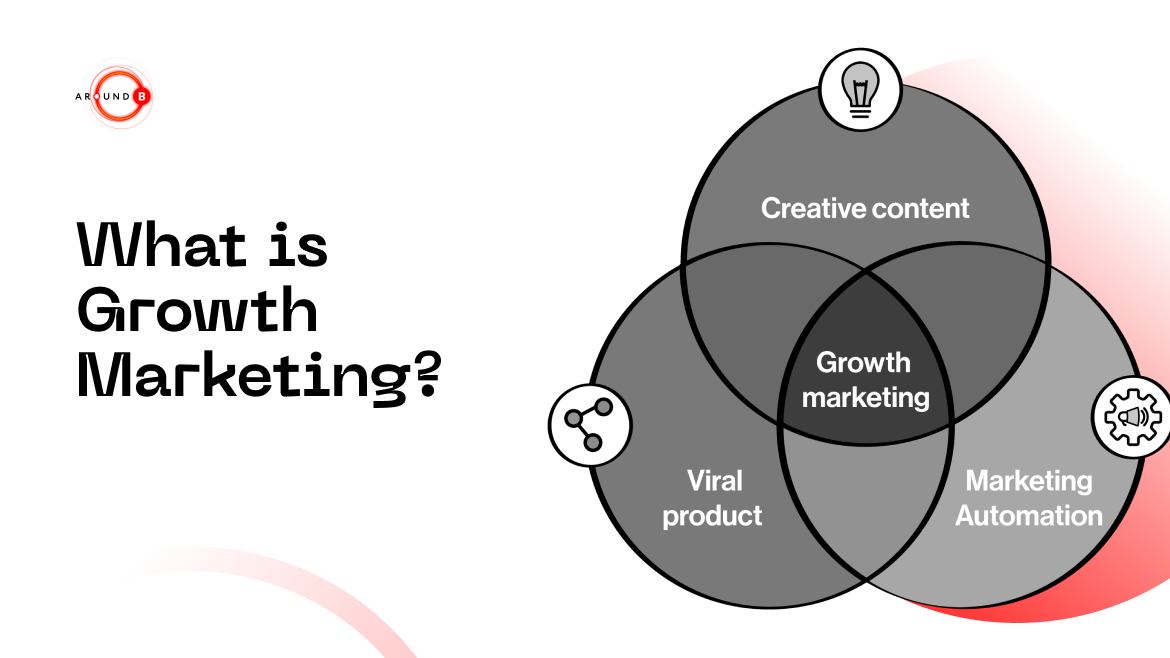 31 Aug 2022
In a crowded environment of new businesses, it is difficult to stand out from the crowd. Marketing always helps define your company's unique way of development. Growth marketing is the next generation of marketing or we can also call it "marketing 2.0".
It adds numerous methods such as A/B testing, value-additive blog posts, user-driven email marketing campaigns, SEO optimization, and analysis of every aspect of a user's experience. All insights from the implementation of these strategies are implemented to achieve growth and boost the business.
When growth marketing is done right, it adds additional value by turning your visitors or observers into your devoted customers.
Growth marketers – who are they?
Data-driven. These people are always digging deeper into numbers, information, and data to find the best working strategy.
Creative. They also find something no one has seen before. And that really works!
Real storyteller. They have the ability to set up a compelling story to resonate with your audience's behavior, interests, and everyday routine.
Multitasker. Details, results, new information, data-driven type of mind, intuition – growth marketer should always work with different kinds of data sources and current markets simultaneously.
Experimentation. Real growth marketers do believe that there are no failures. Yes, you didn't get us wrong – failure doesn't exist. It's an experiment – and you always get some new and useful information from it.
In conclusion, don't stop exploring new business possibilities. Learn something new every day. Nothing is impossible – you just learn that you need to do that differently.
Related articles:
➡️ Notes, tips, and events trends for your crypto project
➡️ Advantages of crypto winter and bear market for crypto marketing