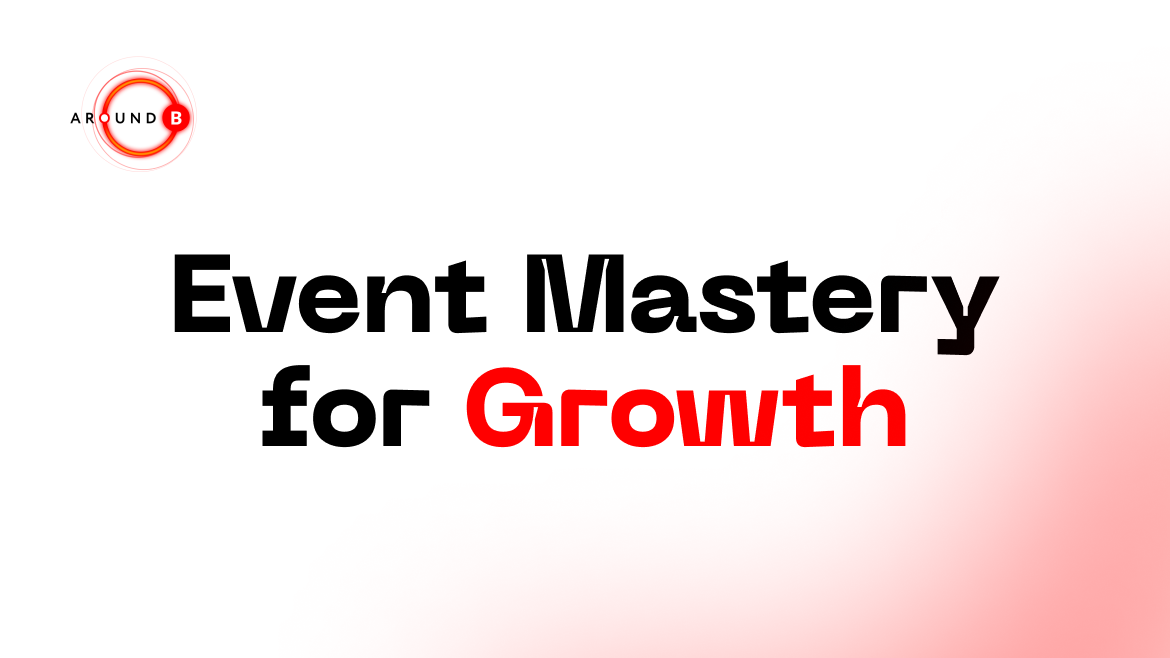 15 Nov 2023
Professional events provide incredible opportunities for learning, networking, and career advancement. Whether you're a seasoned professional or just starting, knowing how to maximize your experience at these events is crucial. In this guide, we'll explore key strategies to make the most of professional gatherings. while reminding you that we are AroundB full-stack marketing and event Agency that can help you prepare exceptional events, design impactful presentations, conduct thorough research, and handle all the intricacies to ensure you understand how everything works.
Do Your Homework
Begin your journey into professional events by researching the options available in your field. These events come in various shapes and sizes, each with a unique focus. Some cater to specific industries, while others cover more general topics. Select an event that aligns with your interests and career objectives. And if you're uncertain about the right choice, our agency can assist in finding the perfect fit.
Check Out the Schedule
Professional events typically feature schedules filled with talks, workshops, and networking opportunities. Go through the schedule to identify sessions that pique your interest. This will help you plan your day effectively and make the most of the event.
Connect with Key Speakers
The speakers and panelists at professional events are often experts in their respective fields. Familiarize yourself with their backgrounds and expertise before attending. Engaging with knowledgeable professionals can greatly enhance your event experience.
Prepare Conversation Starters
Professional events are fantastic for networking and making new connections. Before the event, brainstorm some engaging questions or topics to discuss. Meaningful conversations often stand out as the highlight of these gatherings. 
Stay Informed
Staying up-to-date with the latest industry news is essential. It allows you to actively participate in conversations and stay ahead of trends.
Network Wisely
Networking isn't just about collecting business cards; it's about establishing meaningful connections. Engage with fellow professionals, exchange contact information, and join online communities to sustain these connections.
Be Cautious
While most professional events are reputable, it's wise to exercise caution. Be on the lookout for offers that seem too good to be true and avoid sharing sensitive information with unfamiliar individuals.
Dress Smart and Comfortable
Dress codes at professional events can vary. Choose your outfit based on the event's nature and your comfort. Feeling confident in what you wear will help you focus on the event itself.
Conclusion
Professional events hold the key to career growth and personal development. With enthusiasm, preparation, and the right assistance, you can maximize your experience at these gatherings. If you're seeking professional event planning, presentation design, research support, or any guidance on how things work, the AroundB Team is here to help. By following these strategies and partnering with us, you'll be well-prepared to make the most of professional events, come away with valuable knowledge, and build lasting connections.