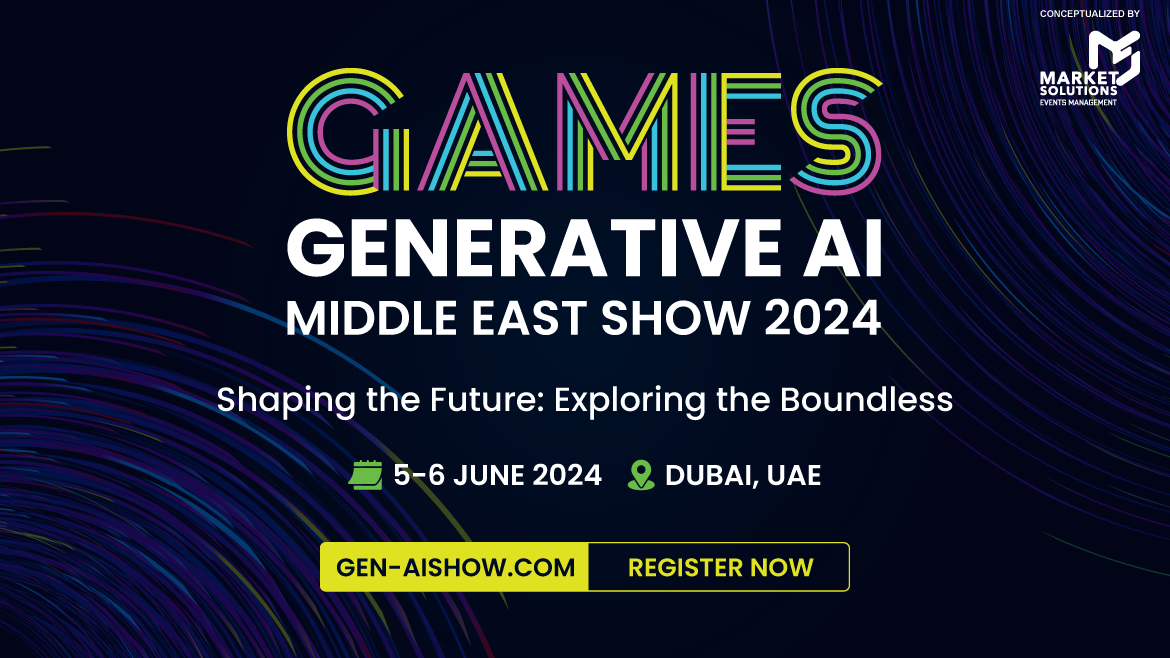 20 Nov 2023
The GAMES Generative AI Middle East Summit 2024 serves as a dynamic and inclusive platform, uniting a diverse array of influencers including ministers, CEOs, technology pioneers, policymakers, investors, creatives, startups, and academics. By assembling thought leaders from across the globe, we aim to delve into how emerging technologies are shaping our world, transforming traditional business models, and catalyzing unprecedented value creation.
Join us for an unforgettable journey into the future of technology, where GenAI stands at the forefront of innovation, regulation, and enterprise. At the GAMES Summit, we're not just envisioning the future; we're shaping it together.
Prepare to be enlightened, engaged, and inspired as we explore the limitless potential of Generative AI in the heart of the Middle East. We look forward to welcoming you to Dubai in June 2024.
Event website: https://short-link.me/vmZz
Date: 5 – 6 June 2024
Venue: Dubai, UAE