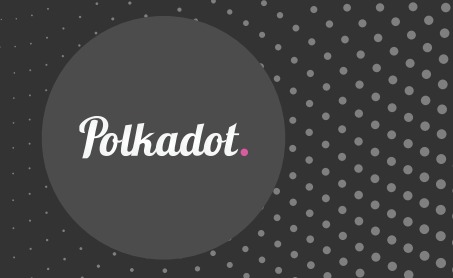 03 Dec 2020
Polkadot network creates a decentralized ecosystem in order to host and connect multiple blockchains. Due to such innovation it is also so-called multichain or parachain.
This is a very new and innovative approach which has found a variety of positive feedbacks among the crypto community. Many projects have already started the development of new solutions aimed to be hosted on Polkadot parachain. Others are thinking of creating a bridge and connecting to this cross-chain community.
Potential projects that will be connected to Polkadot ecosystem
Today I want to go through some upcoming projects that have proven its novatory approach and show very promising results already now. Those have been featured on the list:
Centrifuge
Moonbeam
Acala
Edgeware
Centrifuge
Centrifuge is aimed to be a protocol for decentralized financial assets compatible with the Polkadot. This is a dApp for decentralized finance. It tightly cooperates with MakerDAO, Celo and Circle trying to create a decentralized world for fair finance.
Centrifuge helps to lend capital against real world assets in a secure and trustless way. It is divided into two parts: Tinlake and Centrifuge chain.
About Centrifuge chain
Centrifuge chain is built with the help of Substrate which uses a proof-of-stake consensus algorytm. It also has its own token Radial token (RAD) which enables on-chain governance and performs transactions within the Centrifuge blockchain.
The official website of Centrifuge claim:
"We built Centrifuge Chain to enable businesses to exchange business documents (such as invoices) and tokenize those assets to have greater access to financing — thereby unlocking value that has previously been inaccessible. Our mission is to change the rules of global trade to foster economic opportunity everywhere." – cite https://centrifuge.io/products/chain/
Centrifuge chain creates an environment to start a Tinlake – decentralized Ethereum app.
About Tinlake
Tinlake is an Ethereum based dapp which allows investors and borrowers to create and manage their own pools of assets.
Users provide NFTs to Tinlake which uses it as a collateral. Tinlake dapp gives stablecoins like USDt or USDc in exchange. The dapp gives the user DROP and TIN tokens in return which helps to use provided assets while they are in the pool.
Additionally, users can create many pools which are independent from each other. Thet is how Centrifuge enables cost-effective and convenient solutions for bankless transactions and surely is one of the top startups on Polkadot for the upcoming year.
Moonbeam
Moonbeam is a platform for deployment of Ethereum-compatible smart contracts. For Polkadot users it will provide the bridge to a well-known Ethereum toolkit system.
Moonbeam is aimed to be a simple and convenient toolkit for developers in the blockchain field. Moonbeam provided a full EVM implementation, in order to make Ethereum compatibility possible.
Thanks to providing a choss-chain smart contract ability, Moonbeam can also help to grow and extend the existing workloads and dapps features in general.
If you want to know more about how the Moonbeam works, you can watch this easy video tutorial.
Moonbeam is a top Polkadot startup because it will solve a list of problems regarding smart contract integration and running within the network ecosystem. The Moonbeam launch is expected to come in the second part of 2021.
Acala
Acala network stands for Decentralized Financial Consortium and has to be launched at the beginning of next year. Acala project will bring DeFi to the Polkadot network users.
Acala is a dual protocol which contains two protocols in it which interacts with each other.
Dual Protocol of Acala system
Acala is totally decentralized, it has its own token (ACA) for protocol governing purposes. Therefore, its users can manage the network by voting on upcoming changes
It has its own token (ACA) which is used in protocol governance. It means Acala is fully decentralized and owned by its token holders which are able to vote and validate and run the Acala network in general.
Acala is a revolutionary Polkadot startup because it enables unique and new features for DeFi (decentralized finance). With Acala you will be able to benefit from token provision and use them while skated. This will help to open profiting opportunities for crypto holders.
Edgeware
Edgeware is another Substrate based chain that I think is one of the best projects on Polkadot for the upcoming year. Edgeware is a self-upgrading and well-performing WASM smart contract platform for the Polkadot environment.
Simply, the introduction of Edgware will allow for smart contract creation within the Polkadot ecosystem. One of the main aims of this network is to create a convenient testing environment for on-chain governance.
Moreover, the system of Edgeware works so that it improves by itself and then just ask participants to validate those changes. This is a fantastic feature that has not been seen until now! The place among the top Polkadot projects surely belongs to Edgeware developers.
What is it behind their success?
The main power of any of listed startups lies in the team or really good and experienced developers behind them. Choosing the right blockchain partner for your project is not an easy task so if you want to get more useful tips I highly recommend reading this guide on how to find a solid blockchain company. 
Blockchain technology is still quite new and there are really not many specialists that can be called a "senior blockchain developer". So, if you think of building your startup on Polkadot or any other blockchain make sure you work with true blockchain experts.
If your interested in blockchain technology from the development perspective as much as I am, I think those are good sources for getting an authentic piece of information:
Conclusion
Blockchain technology is conquering the market very successfully and we watch more and more of new solutions and technologies it brings. Polkadot is the very awaited and needed solution in terms of blockchain cross-chain interaction and systems' interoperability.
This list of Polkadot upcoming projects represents truly cutting edge solutions that will rock the blockchain market and the whole community very soon. I hope this will be useful for your research or help to define the direction for your own blockchain-based startup.