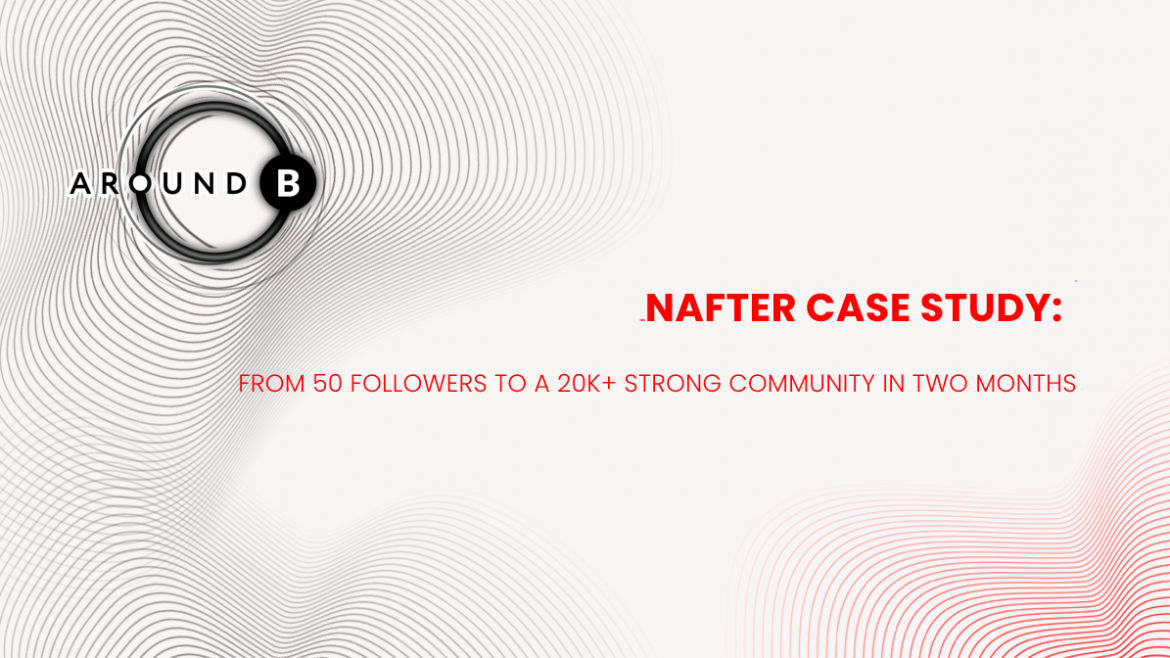 29 Jul 2021
Nafter isn't just any social network and marketplace for NFTs. It's the first of its kind developed by a team that possesses a deep understanding of this market's pain points and aspirations, a knowledge gained through years of experience in social networking.
Nafter makes it possible for influencers and creators to mint unique and exclusive content as NFTs and then put them on sale. Fans can collect these NFTs and, by doing so, support their favorite influencers.
It sounds like Instagram, OnlyFans, and NFTs combined to create a new world of opportunities. Intriguing, right?
AroundB immediately loved the project. After we held our first call with their team, we had had zero doubts about onboarding Nafter.
Once we got to work, we decided what graphics we needed from the design team and what content was essential for promotions, and then we prepared a complete marketing plan with an estimated time of delivery.
Working in tight cooperation with the Nafter team, we provided the following services:
Pre-launch marketing strategy
Content creation from day one
Developing a launch strategy that built up FOMO pre-launch
Promotions and shilling on Telegram, Twitter, and Reddit pre-launch and post
PR and writeups in top media outlets
What Worked Out Well?
1. FOMO Always Works
Before launch, we posted a daily countdown that counted the days left until launch, and this helped excite the community into FOMOing.
We also found it important to actively post content on social pages, and we posted up to five or six posts per day right before launch.
2. Social media promotion, aka shilling
We deployed our professional promotions team, and they created a lot of Nafter buzz on Twitter and Telegram. They spread the word about Nafter all over, informing potential investors about the project's main focus, launch dates, and other details. The target audience soon became aware of Nafter, and the community grew swiftly during the days before launch.
Combining the FOMO phenomenon and a strong promotional strategy, synced with the project's pages and content, worked fantastically.
Once Nafter's token launched on Pancakeswap, it topped rating boards as the most popular token for the week. In addition, Nafter received massive support from the community due to an organic campaign, and many users transformed into genuine token holders.
Before the launch of the Nafter App, Nafter's community increased by 20k+ like-minded people. That was a complex of tremendous efforts from Nafter's team and AroundB – all in one bundle.
Once we launched, we started implementing our PR plan. We prepared several press releases and sent them to all of the top media outlets, snagging coverage in Bloomberg, Yahoo! Finance, Yahoo! News, Market Watch, and other titans of the industry.
We will continue to work with Nafter, and we are happy to see its astounding growth each day.