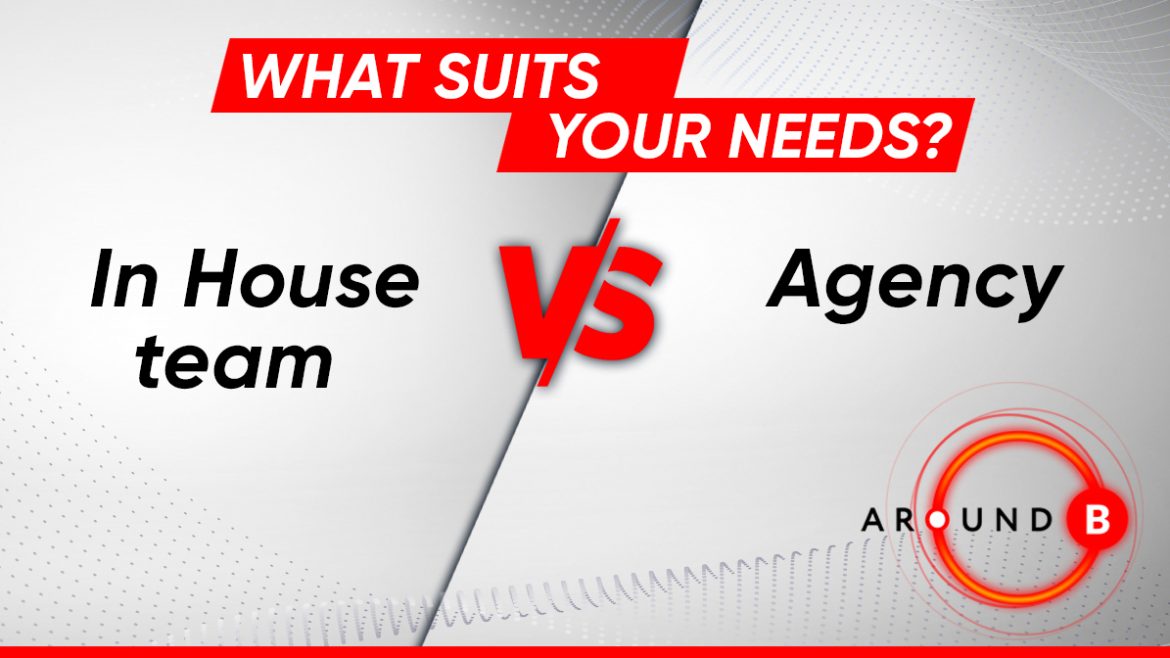 03 Feb 2022
Whether you are starting to build your own project/company or already have a prosperous one – you definitely have a lot of marketing needs to be covered. "Should I hire an in-house marketing team or work with a marketing agency?" – the question is always difficult. For sure, it depends on your goals, vision and time (as far as we know, time for our clients is crucial). Let's compare and see what are the benefits of working with an agency!
Factor 1: Creativity
In-house team:
Marketers are usually devoted to diversity. An in-house marketing team that is working on one project all the time can easily fall under the stagnation of creativity. Even a powerful in-house team can feel itself under the pressure of obligations when they don't have any "fresh breath" at their workplace.
Marketing agency:
A marketing agency usually has several clients they work with daily. Their minds and creativity are always moving, generating new approaches and methods.
Factor 2: Wide-ranging skill sets
In-house team:
Your team might need access to different skill sets: web development, SEO, graphic design, PR. You will also need to spend a lot of time, effort and money on recruiting and hiring those people. Building an in-house team packed with all these people is no walk in the park, believe our clients' experience.
Marketing agency:
Mostly all agencies are equipped with great professionals who specialize in all areas of digital marketing. In this case, you don't need to spend your precious time and money – a marketing agency has got you covered.
Factor 3: A larger network
In-house team:
When you finally found all the professionals to join your in-house marketing team, you need to be sure that when your company/project is in need of supplementary marketing services, your team can provide them or have a tight connection with the people who can and have proven expertise in a certain field.
Marketing agency:
Due to an agency's structure, it is more likely to have these supplementary sources and resources than in-house marketers. Naturally, every marketing agency has a broad network of services and people who can help with the additional marketing services.
Factor 4: Cost & Relations
In-house team:
It may seem less expensive to hire a single employee for your marketing strategy, but expect a long hiring process, training, and guaranteeing that a person fits properly over a period of time. One marketing manager has a median annual salary of $70000. Take this number into consideration when hiring only one manager, or a team of specialists full time. You should be also confident that this person or a team of people will be perfectly suited to office politics even when conflicts arise and distractions happen. We are all humans, so the quality of work can suffer sometimes.
Marketing team:
When your marketing team is curated by an outside agency – the whole working atmosphere doesn't affect you. There is also a pre-set price and numerous packages to choose from. An agency pays for its own tools, training and recruiting process.
If you are still dwelling on what option to choose, AroundB is always ready to discuss your project and help you. Drop us a line at [email protected]