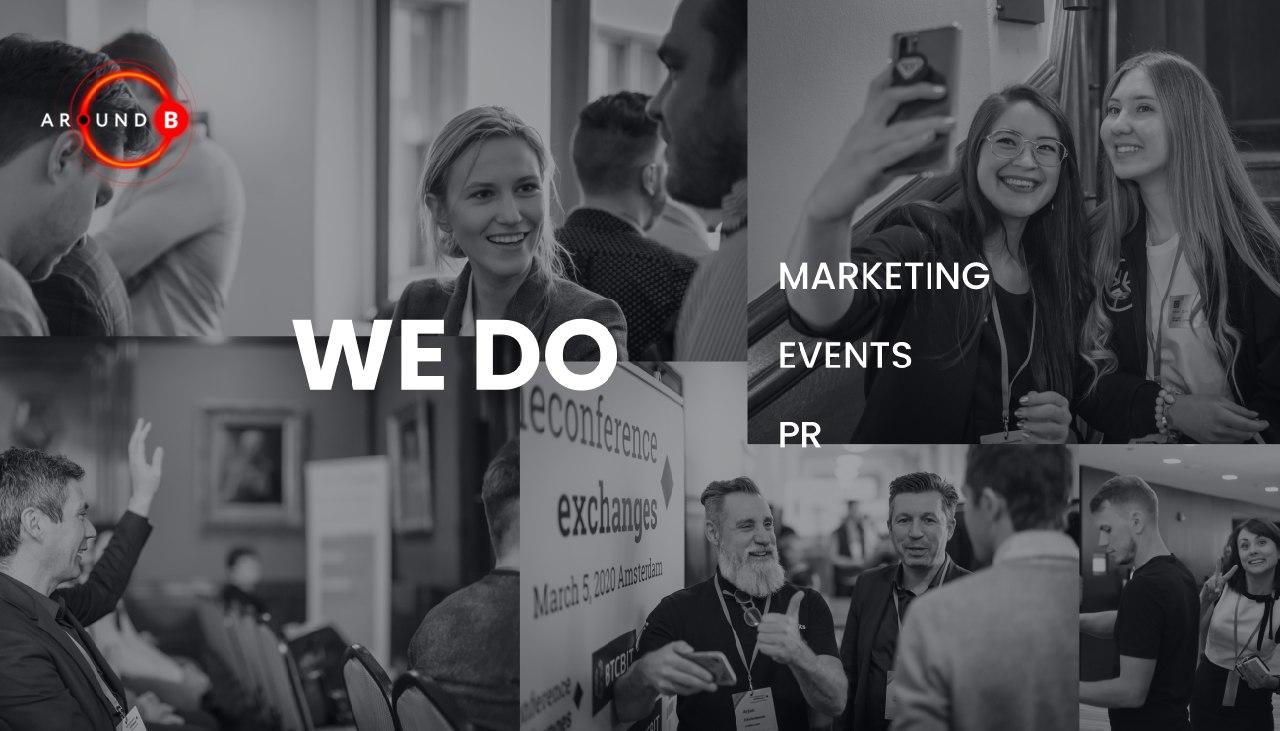 28 Oct 2020
The coronavirus crisis has shaken the entire world and we are all navigating the sudden uncertainties and major economic shock. We are all entering new realities, focusing our efforts and resources on moving with speed, adapting, and innovating. We at AroundB are innovating as well.
Founded in 2016, AroundB has been organizing professional events and conferences to promote businesses specializing in blockchain, cryptocurrency, and innovative technologies.
AroundB has completed numerous ambitious projects and acquired unique expertise that is hard to replicate:
We are borderless: 30+ business events in 15 countries including UAE, Singapore, and the Netherlands
We are pioneers: Always opening new markets. We made the first ever blockchain conference in Abu Dhabi.
We are game-changers: The world's first ceremony awarding the winners of open voting in the field of cryptocurrency and blockchain technologies in CIS countries
250+ mentions in trusted media and collaborations with FinTech influencers.
We hold major finance events independently and in partnership with prominent companies. One of our most successful collaborations was Coinsbank Blockchain Cruise for 2,500 attendees and Blockchain Hub Kyiv with the most numerous crypto community in Europe.
Over the last four years, we've evolved significantly. Now AroundB is not only about blockchain, but about global business. Our core focus remains on crypto- and blockchain-based projects, but we also provide services for the ecommerce sphere. Our goal is to help ecommerce businesses recover from crisis and skyrocket their sales.
We provide a full package of marketing services:
Events ‒ we help to run online & offline events: build a comprehensive agenda, prepare all necessary sales materials, find partners, attract keynote speakers, media, influencers, and the right target audience.
PR & marketing ‒ our team creates all essential brand materials and content, connects you with famous influencers to boost your brand awareness in mainstream media.
Consulting ‒ we deliver effective brand strategies across all touch-points with potential partners and clients from market analysis and UX review of your website or app to cooperation and event consulting.
AroundB is evolving and our projects are growing rapidly. We're entering new fields and markets: this year we created Amazon UA to unite e-commerce experts, influencers, and sellers to help to build a profitable online business. Under this project, we've held meetups in Kyiv and Dnipro to develop a thriving community.
Our agency has a team with leading positions occupied by experienced professionals in event management, marketing, and PR:
Natalie Gavrilenko ‒ CEO, visionary, project leader, and Bitcoin enthusiast. Natalie held her first Bitcoin conference in 2013. Since then, she has been helping companies worldwide get the exposure they need, reach new markets, and capture more leads.
Kristina Bliadze ‒ head of business development. Kristina has 6+ years of experience in growing crypto-based brands via event marketing. She has extensive expertise in coordinating PR, SMM, media corporations, design and development teams to ensure the success of any event or project.
If you need a professional team to get quality PR and media coverage, articulate the value of your product to investors, and build a loyal army of clients, drop us a line.