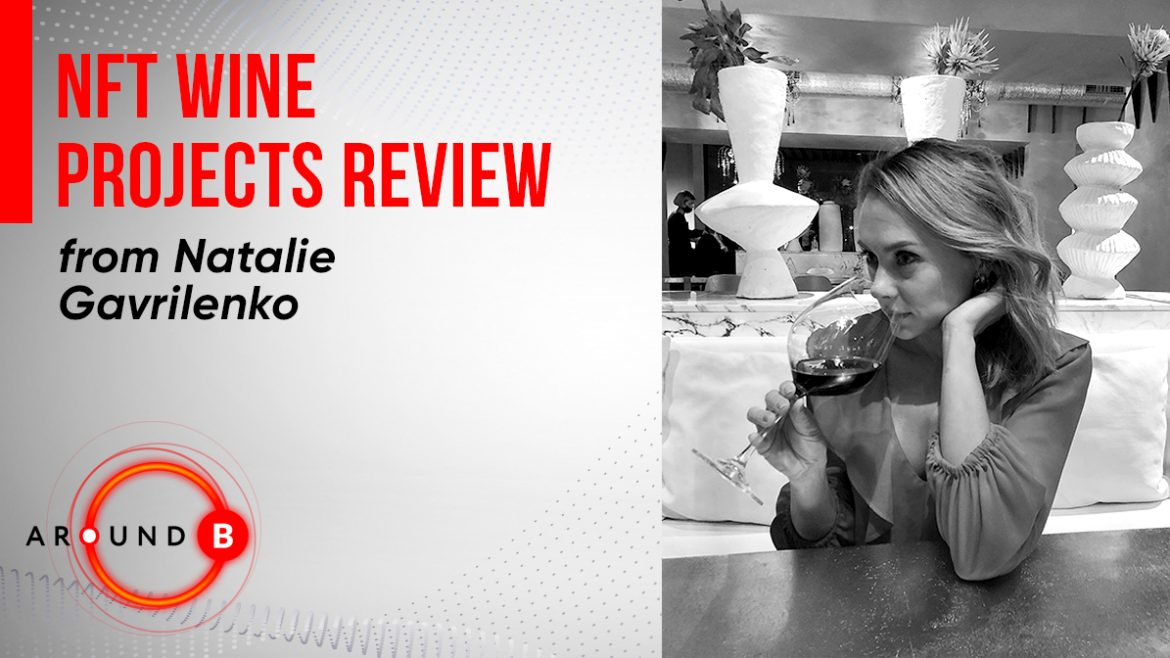 25 Jan 2022
The NFT market is going wild, adding more and more new projects, ideas and directions to it.
Digitizing pictures and selling ownership of them – that is NFT, but digitizing wine labels and selling wine bottles as assets is the new direction in this crazy world. Buying ownership of a wine bottle, people do not move it in space: they buy it as an nft, it is stored by a trusted seller in compliance with all storage rules and regulations, and then, over time, they simply resell their own bottle of wine to another buyer. Again – without moving physically. Only at a different price (we remember that wine, or any other top alcoholic beverages could be used as an investment).
Plus, another benefit of this kind of buying-selling process is that you can track the selling history of each bottle and avoid fakes – you buy it from a trusted seller and it stays there – without moving.
As a wine connoisseur and with a claim to expertise in wine, I was carried away by the question of already existing projects (or ones yet to hit the market) and I want to say that we are on the threshold of some interesting discoveries – the world is transforming and we are already part of something new.
World Wine Wine is a project that aims to revolutionize the way of buying, consuming and exchanging wine. Each wwwine NFT will be characterized by its year, the region where it was produced, its appellation, its color and its quality The goal is to bring the wine ecosystem into the digital world by using NFT.
BitWine is a digital wine NFT. This company creates pixel art, graphic collectibles of wines on different platforms that provide a place for NFT's to trade. The BitWine collections are released in "drops" of 50 wines at a time, each classified based on their rarity, age, grape varietals, and region of production. For big spenders and virtual collectors, there's currently a BitWine for sale for nearly $300,000 .
WiV Technology partners with wine producers, distributors, and merchants worldwide and introduces a platform for selling fine wine as an NFT. WiV tech sources wines and makes them into a unique NFT, representing an actual bottle which they store for consumers, so every NFT is tied to real-life assets, not just a digital picture. NFT markets allow ease and efficiency in trading transparently. In essence, a consumer is buying a particular case of fine wine without any hassle with respect to sorting the wine, authenticating, checking provenance, or even storage and logistics.
Hello Fam is the world's first NFT wine brand that partners with reputed digital artists to work on specialized wine NFTs. 250 bottles were sold on the first day. Hello Fam's offers token holders the opportunity to become members of the Hello Fam Winery and tokenized ownership of a physical, real case of wine. With a network of 100 + wineries, they plan on collaborating with vineyards and NFT communities to open up wine investing to larger communities.
Yao Family Wines, owned by Superstar NBA player Yao Ming was one of the first celebrities to hop on to the NFT trend. His wines, Yao Family Wines from Rutherford, California, offered 200 bottles of "The Chop Cabernet Sauvignon 2016" paired with an NFT digital collectible. A wine already regarded as one of the elite Cab's in Napa coupled with a limited edition NFT appeals to both wine and NFT collectors that appreciate the value of a one-of-a-kind asset and also encourages other wineries to explore the potential of NFTs.
Chateau Angelus, one of the most respected Bordeaux producers, has offered an NFT for the ownership of the Angelus 2020 barrel: 225 litres along with a unique digital artwork of the iconic Chateau Angelus bells. Additionally, the chateau has also curated experiences with the NFT. With the barrel, the Chateau is offering a tasting with the CEO, a VIP experience with a Michelin starred chef and a personalized stay during the harvest in Bordeaux.