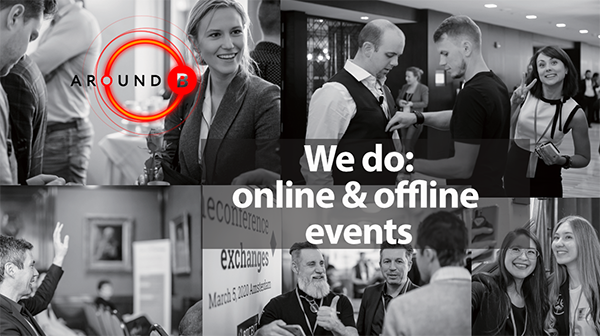 07 Dec 2020
We don't imagine New Year without champagne, confetti, and celebration with family, friends, and colleagues. However, the 31st of December 2020 will undoubtedly be different from other holidays, just like the whole year.
Unfortunately, coronavirus is here to stay. That means that online parties will remain our reality. Even the New York Times magazine reported that their 2021 celebration will take place online.
If your company also plans to organize a virtual event but doesn't know where to start, don't worry. Here are a few ideas and practical tips on how to successfully host an online party.
Set an objective:
For starters, you need to determine the expectations of your guests from the event: to enjoy themselves to their hearts or to have fun and learn something new by attending an online workshop.
Come up with a format:
You definitely need to consider the expectations and desires of each guest to decide on the proper format of the party. It doesn't matter what theme or activities you'll choose: everyone must feel welcomed. It's also important to include ice breakers like games, contests, and quizzes so that everyone could get a chance to communicate and socialize.
Introduce a themed dress code and engage everyone in a discussion of snacks for the virtual festive table to create the feeling that everyone gathered at the same table.
At the end of this challenging year, it could be great to relax and breathe out with a group yoga class or a meditation. Music and dancing are an important part of the party. Choose the soundtrack in advance to create a special atmosphere.
Tasting cheese, wine, or champagne could be your party's hit. A virtual tasting is a great way to diversify the party scenario and get everyone's attention. To host the tasting party, send a list of necessary items in advance or include them in the ticket price and send a ready-made package to each participant to the door in bright themed packaging.
As you can see, there are many options to host engaging corporate events online. Just put in a little effort and imagination and the result might be the best party ever for your company!
Online platform recommendations:
Zoom (up to 100 people; 40 minutes in the free version)
Skype (up to 50 people; 4 hours in the free version; there is an application for a smartphone)
Google Hangouts (up to 25 people; unlimited time; smartphone application available)
WhatsApp (up to 8 people; unlimited time)
FaceTime (up to 32 people; unlimited time)
Whether you need help organizing any online corporate event, business event, or online party, the Aroundb team is ready to host an unforgettable holiday for you!